Government >> ISP Hosting Email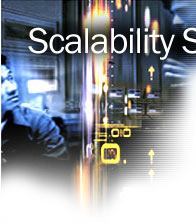 Internet Service Provider Services, Hosting and Email
A scalable, reliable and secure hosting environment is critical to any organization's web initiative - whether it's an Intranet or an external web site, static content or dynamic applications. Easy-to-maintain and anywhere, anytime accessible e-mail is also key to staying ahead in today's technology driven society. Intrawork offers cost-effective hosting packages complete with 24/7 support through its partnership with San Jose Web, a veteran in the Internet Service Provider (ISP) arena.

The importance of security cannot be stated enough, and Intrawork can provides its government clients with secure servers in both Extranet and Internet environments. Intrawork also knows that the ability to secure data within a shared environment (i.e. several departments, agencies, or even regional agencies sharing a server environment) is extremely important given today's economy and can result in expanded service delivery at considerable cost saving. Intrawork can provide its clients with a secure, shared server environment as well. To get a quote or learn more about how Intrawork can assist your company click here to contact us, or have a look at some of our hosting packages.