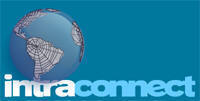 Services >> Hosting
Hosting made Simple

Intrawork is a simple and straight forward company that likes to take that same philosophy right to our customers, after all, we are a company who offers independent service, support, and quality. We provide top of the line XEON servers, highly professional I.T. support with real time support chat and trouble ticketing, and in-house one on one support staffing.
Intrawork Hosting Packages Quick-View
Hosting Package
Monthly Hosting Prices
Bronze
$4.95 per mo.
Silver
$8.95 per mo.
Gold
$18.95 per mo.
Platinum
$34.95 per mo.
Custom
call for pricing

Full package & ordering details can be found below - Questions?

Custom

Hosting for your requirements


Intrawork provides a serious arsenal of hosting services and this confidence is passed straight on to you in quality, speed and pricing. This is our promise and our promise is included with every hosting package. We store 2 instantly restorable backups of every site at all times, one nightly and one weekly backup, which you can count in an emergency. We monitor all servers around the clock in 2 layers, local and remote monitoring, to ensure every server is running at optimal performance. We monitor

support tickets

and live chat requests 24 hours a day, 7 days a week, to ensure someone is always available to help with any questions.

Click for Pricing >>

Our billing/accounting system provides full invoices and email invoices for your business needs. Our billing system goes above and beyond merging all of your hosting accounts (featuring pro-rated instant upgrades to any hosting package we offer), domains, SSL certificates, and dedicated servers in to one easy to manage interface for complete control- allowing you to grow any type of business rapidly without administrative hassle.

TRANSFERRING YOUR WEBSITE:
One of the most challenging parts of moving to a new host, is transferring your website- especially large ones. Just let us know when you're ready to move to us, and we'll transfer your entire site in moments and will do our very best to execute at a rate of 00:00:00 time down!

<![if !vml]>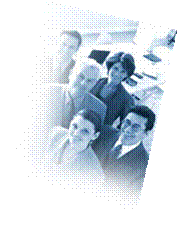 <![endif]>All Packages Include …
» Web Hosting Control Panel
» PHP, CGI, PERL, SSI
» POP3, Mail Lists, Anti Spam
» Add-on, Parked, Sub Domains
» Complete Website Statistics
» MySQL Databases
» Optional Dedicated IP Address
» FTP & Multiple FTP Users
» Automated (daily) & Manual Backup
» Tons Of Free PHP/CGI Scripts including Mambo
» Quick & Easy Upgrade As Your Site Grows
» Unlimited Support Tickets/Live Chat
» 30 Day Money Back Satisfaction Guarantee
A scalable, reliable and secure hosting environment is critical to any organization's web initiative - whether it's an Intranet or an external web site, static content or dynamic applications. Easy-to-maintain and anywhere, anytime accessible e-mail is also key to staying ahead in today's technology driven society. Intrawork offers cost-effective hosting packages complete with 24/7 support.
PRICING:
Check out our Bronze, Silver, Gold and Platinum packages we offer below and click Order if you find that one of these packages fits your requirements. If you do not see a fit to your requirements simply call or email us and we will build a customized hosting plan that fits your every requirement.
Feature
Sizes
Hosting Offers
Pricing
Disk Space (max. hard drive use)
10 MB
1 month
$4.95
Bandwidth (data transfer)
50 MB
3 months
$12.95
Domains (websites)
1
12 months
$49.95
Emails Addresses (yourname@yourdomain.com)
1
MySQL Databases
1
Sub-domains (ex. http://anyname.yourdomain.com)
1
Setup Fee
$0.00
Feature
Sizes
Hosting Offers
Pricing
Disk Space (max. hard drive use)
25 MB
1 month
$8.95
Bandwidth (data transfer)
250 MB
3 months
$20.95
Domains (websites)
2
12 months
$89.95
Emails Addresses (yourname@yourdomain.com)
5
MySQL Databases
2
Sub Domains (ex. http://anyname.yourdomain.com)
3
Setup Fee
$0.00
Feature
Sizes
Hosting Offers
Pricing
Disk Space (max. hard drive use)
100 MB
1 month
$18.95
Bandwidth (data transfer)
500 MB
3 months
$40.95
Domains (websites)
5
12 months
$149.95
Emails Addresses (yourname@yourdomain.com)
10
MySQL Databases
5
Sub Domains (ex. http://anyname.yourdomain.com)
5
Setup Fee
$0.00
Feature
Sizes
Hosting Offers
Pricing
Disk Space (max. hard drive use)
500 MB
1 month
$34.95
Bandwidth (data transfer)
750 MB
3 months
$74.95
Domains (websites)
25
12 months
$249.95
Emails Addresses (yourname@yourdomain.com)
25
MySQL Databases
25
Sub Domains (ex. http://anyname.yourdomain.com)
25
Setup Fee
$0.00
Please inquire here about custom hosting packages